Love Earth Instant Kombucha Powder 150g (Expiry 06-01-2026)
Spend

$50.00

to

FREE SHIPPING
Love Earth Instant Kombucha is made with carefully selected specific strains of bacteria, yeast, and hand-picked roasted Taiwan high-mountain black tea. It is then fermented and combined with pure, high-quality brewed apple cider vinegar and soluble fiber. It contains various nutrients such as probiotics and antioxidants, which can help with improving gut health, reduce inflammation, and reduce the risk of certain diseases such as heart disease and even cancer. 
 
Due to the fermentation, kombucha is fizzy with a tangy flavor. Our Original Instant kombucha powder is specially made so you can flavor it as you like. It works great with any fruits, herbs, spices, or sugar. For example, you may add some cut fruits such as mango & passionfruit or combine them with lemon, mint, and ginger for a deliciously refreshing drink.
 
Ingredients
♦ Kombucha Liquid - Fermented Black tea with a symbiotic colony of bacteria and yeast (SCOBY)
♦ Brewed Apple Cider Vinegar
♦ Soluble Fiber
 
Benefits
High in Probiotics which provide the gut with Healthy Bacteria
Improve Digestion
Reduce Inflammation
Boost Immune System
Kill microbes and fight harmful bacteria
Regulate Blood Sugar levels
Improve Liver and Kidney Function
High in Antioxidants that help fight free radicals and reduce the risk of diseases
Promote Heart Health
 
Recommended Daily Serving Size: 1 tablespoon (4g) with 200ml to 250ml warm water. Add in sugar or honey (optional).
 
What nutritionist says
 
Kombucha (aka Mushroom Tea) made with tea such as black or green tea possesses some of the same health benefits. There is strong evidence that shows drinking black tea regularly lowers LDL "bad" cholesterol and increases HDL "good" cholesterol, therefore reducing risks of heart complications. Other studies have also shown it to reduce blood pressure, risk of stroke and aid in managing diabetes. Black tea also contains polyphenols, which have been found to have the ability to fight cancer cells in the body, therefore, preventing their growth.
 
However, some kombucha drinks found in the market are sweetened with fruit juice or added with sugar post-fermentation. This raises the risk for those battling candida overgrowth or suffering from diabetes. Look for drinks that contain less than 4 grams of sugar per serving to keep your added sugar intake to a minimum and to enjoy the maximum benefits of this age-old health elixir.
 
Mommy's Corner
 
Children
 Kombucha is generally safe to be consumed starting from the age of 5
 Introduce a small amount first to ensure your child can tolerate it
 Discontinue use if you notice any allergies or digestive issues
 
Pregnant & Breastfeeding
 Kombucha is generally safe to be consumed for pregnant and breastfeeding mothers. However, there is a lack of research on this.
View full details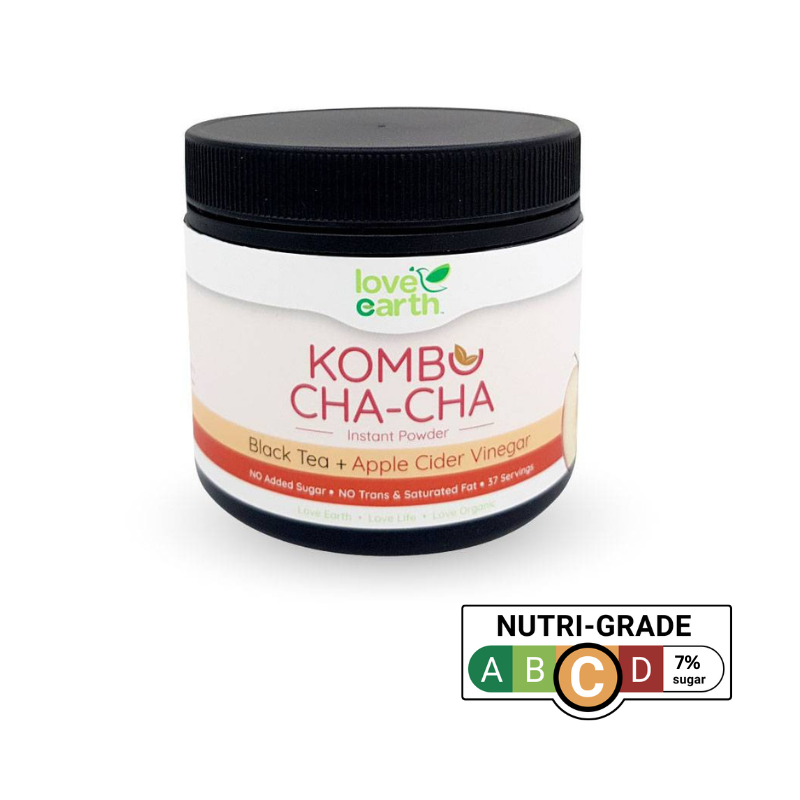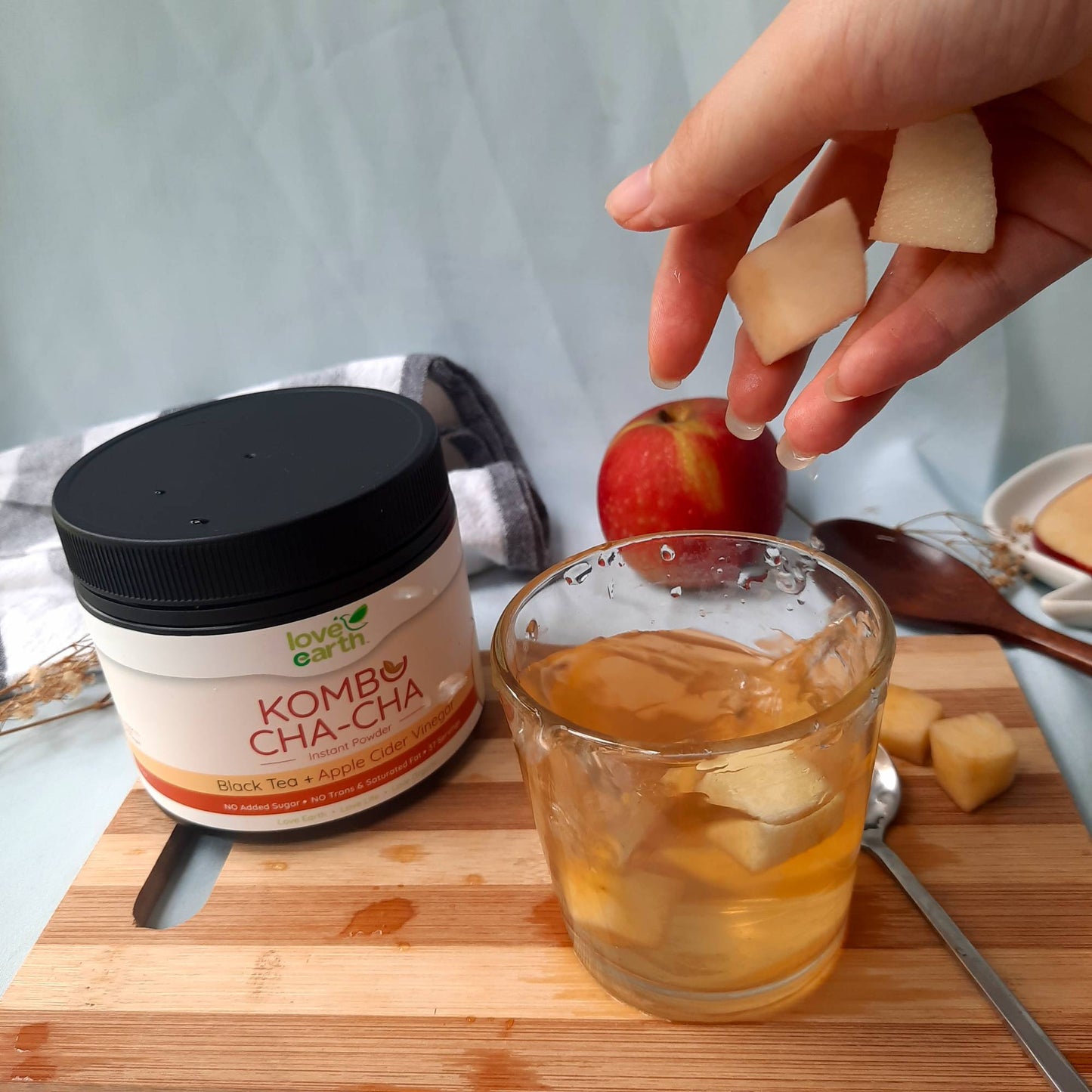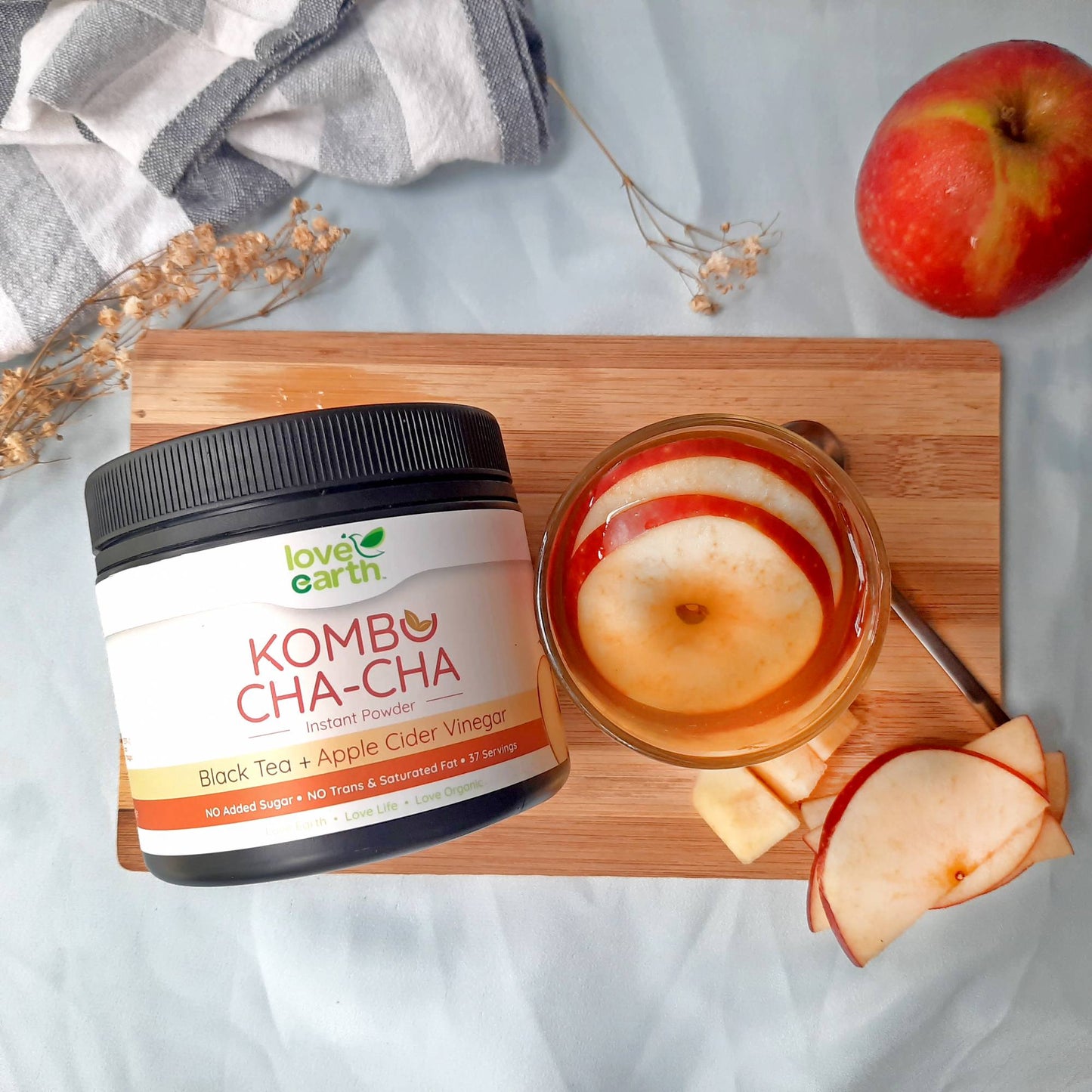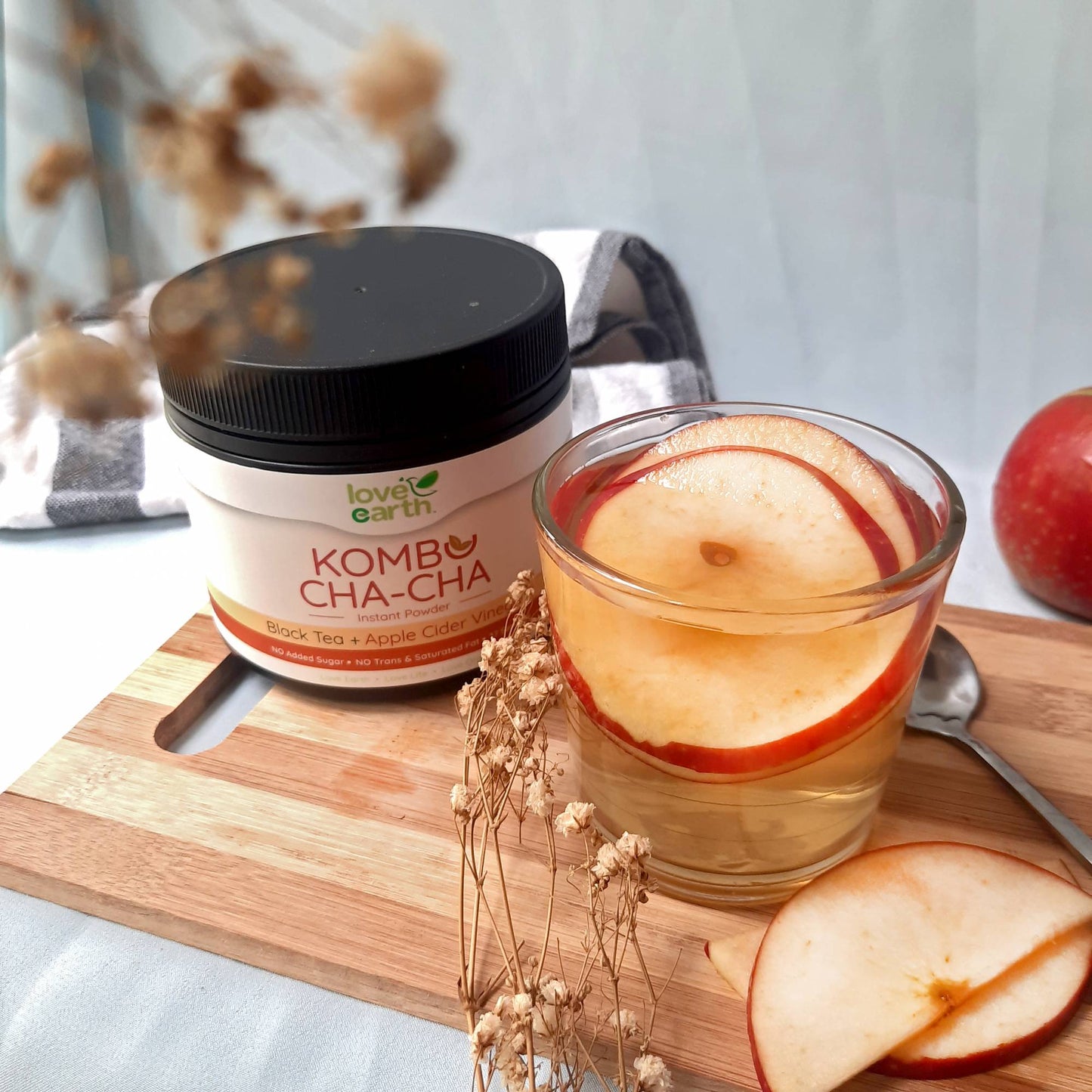 Love Earth Instant Kombucha Powder 150g (Expiry 06-01-2026)