SGHomemade Ikan Bilis Powder 6M+ (Expiry 31-07-2024)
Spend

$50.00

to

FREE SHIPPING
Want to boost nutrients to your baby's food?

- Add into baby/toddler porridge for a savoury taste (0.5 - 1 teaspoon per pot)
- Can be used as a seasoning for soups, steaming, stir-frying or marinating
- Ideal for sprinkling over salads and vegetable dishes



How we prepare your powder:
- Washed and degutted
- Cooked to perfection
- Dehydrated under low heat
- Ground into powder

- Packed and sealed



Weight:
50g 



FACTS - Ikan Bilis vs Whitebait

~ Ikan Bilis is much stronger taste with guts removed. Recommended for baby/toddlers who is picky eaters.

~ Whitebait is "baby version" of Anchovy & whole fish can be eaten. Therefore, maintain the maximum nutrition of the whole fish. It is lighter in taste, and recommended for babies as young as 6 months old.
View full details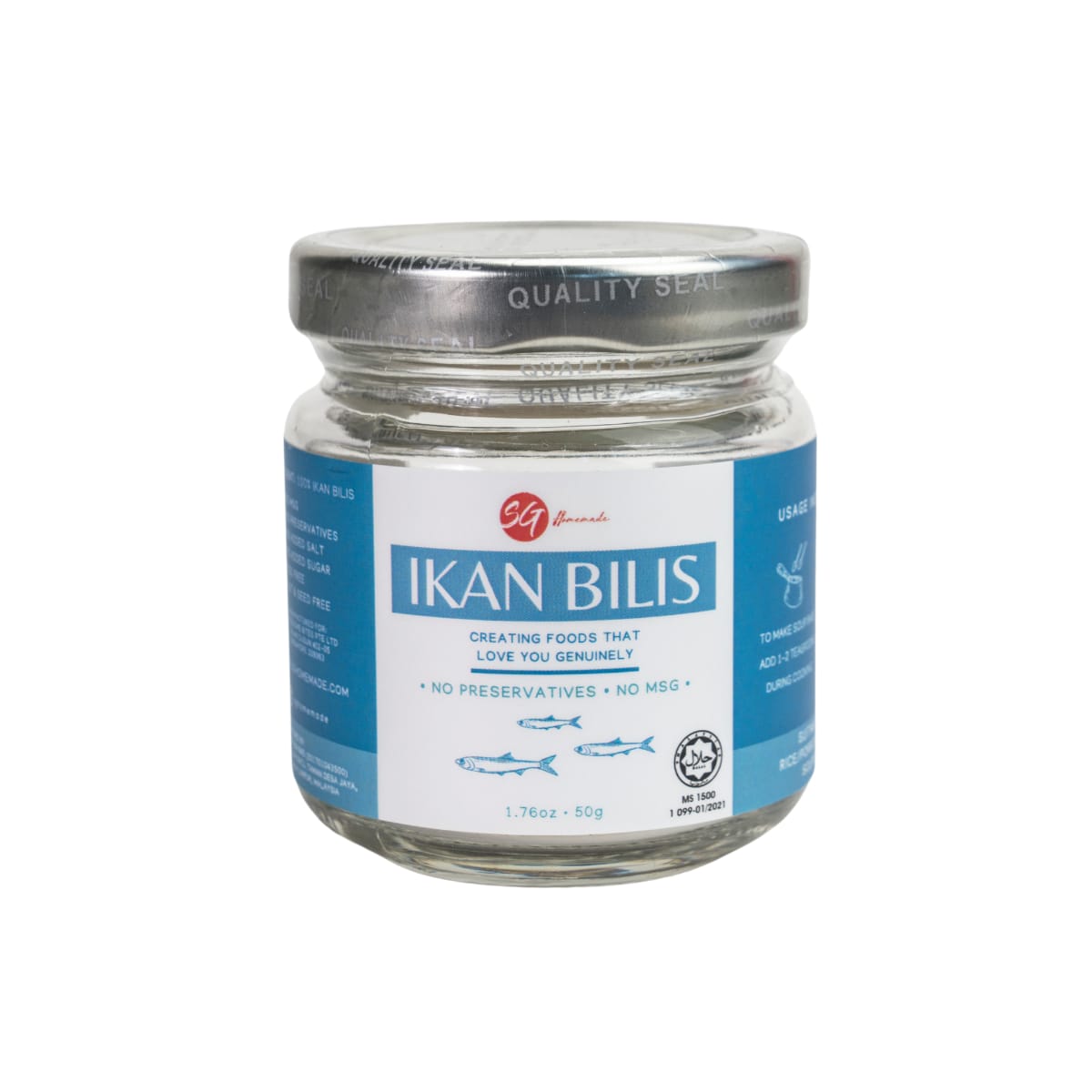 SGHomemade Ikan Bilis Powder 6M+ (Expiry 31-07-2024)