Wunderfood Ready-To-Cook Porridge Purple Sweet Potato & Carrot 7M+ (Expiry 25-08-2025)
Spend

$50.00

to

FREE SHIPPING
Wunderbaby Porridge 215 grams [43G x 5 Serves]
An easy and healthy meal option great for babies, toddlers and young children. Made with real vegetables and mixed grains, this is also a perfect choice for overseas travels too!
Both millet and quinoa are rich in antioxidants, soluble fiber, and protein, making them a great choice for our little ones.

-No added salt, sugar, artificial flavourings, additives or preservatives.
- Recommended for 7 months old & above.
- Allergy: May contain traces of milk.

Ingredients:
Calrose Rice, Organic Millet, Organic Quinoa, Purple Sweet Potato, Carrot.

Directions: Add both mixed grains and dried vegetable sachets to 500mlwater and bring to boil over stove. Adjust water to rice ratio according to desired consistency. Lesser water to rice ratio needed if cooking over slow cooker.

TIps: When travelling, simply add mixed grains and dried vegetable sachets and fill thermal food jar with boiling water till 3/4 full. Swirl flask and leave covered for 90 mins to cook.

5 servings per package.
View full details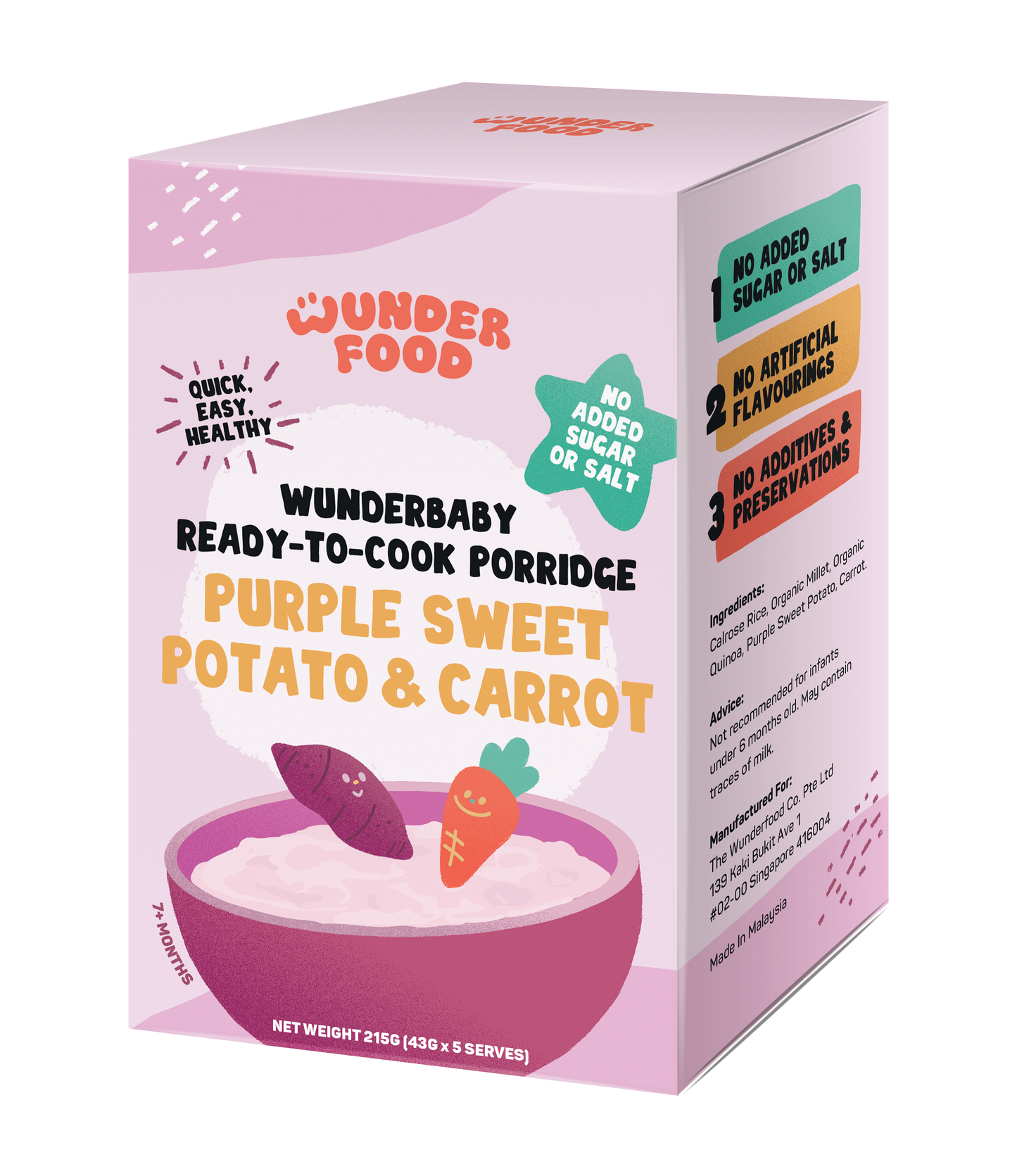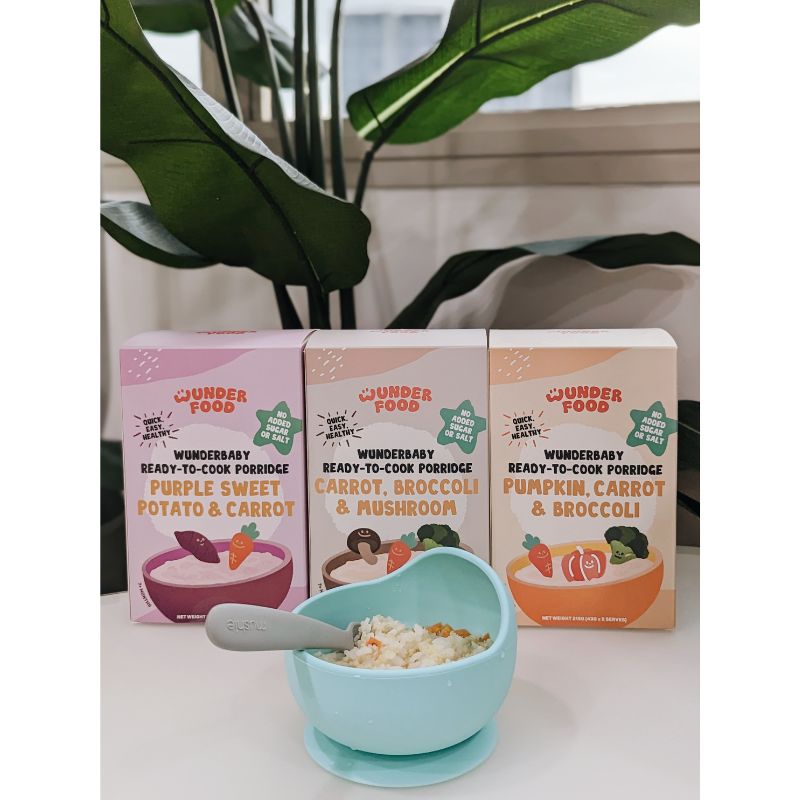 Wunderfood Ready-To-Cook Porridge Purple Sweet Potato & Carrot 7M+ (Expiry 25-08-2025)